The Austin multifamily market has continued to show strong growth in the first quarter of 2023. With a steady increase in population and job growth, the demand for rental properties has remained high.
Here are some key highlights from the report:
1. Occupancy rates have remained stable at around 95%, indicating a healthy market with strong demand for rental units.
2. Rental rates have increased by an average of 3.5% year-over-year, with Class A properties experiencing the highest growth.
3. New construction projects are underway, with over 5,000 units expected to be delivered by the end of the year. This will help meet the growing demand for rental properties in the area.
4. Investment activity has remained strong, with several high-profile transactions taking place in the first quarter.
As global financial markets continue to experience volatility, it's essential for investors to stay informed and make well-informed decisions. Here are some tips on navigating these uncertain times:
Navigating Uncertain Financial Markets –
Tips for Passive Investors**
Stay informed: Keep up-to-date with the latest news and market trends to make informed investment decisions.

Choose the right market: 

Focus on markets with strong fundamentals, such as population growth, job growth, and a diverse economy.

Partner with experienced operators: 

Work with experienced sponsors and operators who have a proven track record in the multifamily sector.

Analyze the deal: 

Evaluate the investment opportunity thoroughly, considering factors such as location, property condition, and potential for rent growth.

Understand the risks: 

Be aware of the potential risks associated with the investment, such as market fluctuations, interest rate changes, and property management issues.

Stay engaged: 

While passive investing allows for a hands-off approach, it's essential to stay informed and engaged with your investments to ensure they remain on track to meet your financial goals.
We hope you found this edition of our newsletter informative and valuable. As always, please feel free to reach out to us with any questions or concerns. We're here to help you make the most of your multifamily investments!

Get a Free Copy of my #1 Best-Seller Passive Investing In Commercial Real Estate
Industry News & Updates
San Antonio is the 3rd fastest growing city in the U.S.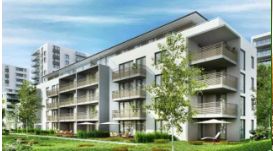 San Antonio continues to grow with no end in sight. According to the U.S. Census Bureau, the Alamo City continues to attract thousands of people. From July 2021 to July 2022 nearly 20,000 people moved to San Antonio. The Census Bureau said it's the third most of any city in the United States.
Read More
U.S. Debt: Visualizing the $31.4 Trillion Owed in 2023 💵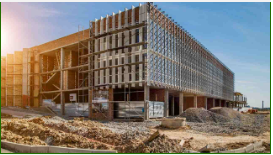 Can you picture what $31.4 trillion looks like?
The enormity of U.S. government debt is hard for the average person to wrap their head around. For instance, compared to the median U.S. mortgage, the current level of federal debt is 230 million times larger.
What's new in this Week's Multifamily Quick Hits!