Chapter 1: The FIRE
At around 01:00 AM on March 26, 2019 – I, James Kandasamy received a phone call from my property maintenance supervisor to inform me about the fire at Alamo Park Apartments, one of my investment properties in San Antonio.
When I asked him if anyone had been hurt in the fire, he confirmed that no one was. The building was quickly evacuated just before the fire caused the roof to partially collapse. But the third floor was totally destroyed, and an extreme amount of water severely damaged the first and second floors there and he suggested I come take a look. I sent a text to my insurance agent letting him know about the situation, then left right away.
https://www.youtube.com/watch?v=9vs5jnQRH1U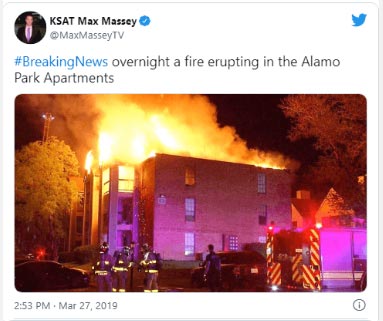 Chapter 2: Fire Restoration & Apartment Remodeling That Almost Took a Year
When a fire or other disaster strikes a rental property, it can be traumatic for the tenant, the owner, and anyone else who has a stake in the property.
On March 26, 2019, we experienced a fire in my rental property. The process of repairing everything and getting back to normal took over a year.
During this period, we completely transformed the apartment building using some smart remodeling techniques.
Finally Coming Back to Life
Chapter 3: The Turnaround
Alamo Park Apartments was unarguably the best MF investment experience I ever had as a syndicator. The 25-unit fire, Covid-19, the record freeze and bursting pipes…a lot of curve balls in this deal but we pulled it through like a champ is nothing short of a miracle!
Chapter 4: Texas Winter Storm URI
Alamo Park was hit hard during the Texas Winter Storm URI in Feb 2021. The property had the largest claim of Insurance loss in the entire state of Texas. The recovery and repairs to a significant number of units caused us a lot of repair work and resident dissatisfaction. The team at Achieve Properties work tirelessly to repair multiple pipe burst across multiple buildings to ensure that water services are not disrupted. 
Both the Fire and Winter Storm damage caused our insurance cost to skyrocket in the next few years.
The great news is we recently sold this 309 units apartment with a total passive investor return of 2.48x equity multiple within 4 years. That is like 37% per annum cash on cash return for our passive investors. That means, that if you invest $100K you would have received $248K after 4 years.  As promised the numbers are mind-blowing.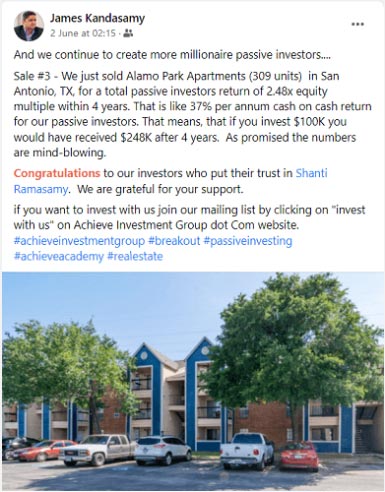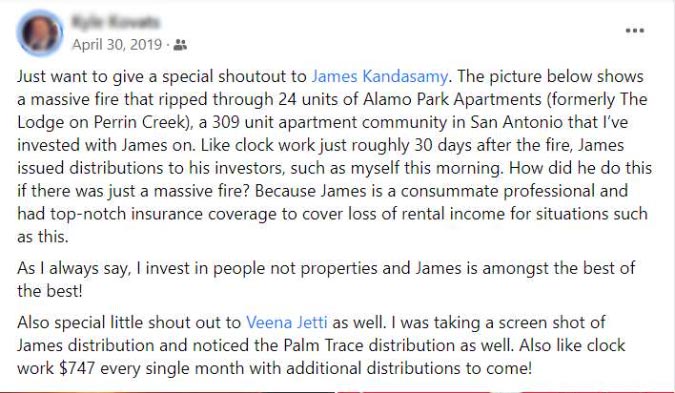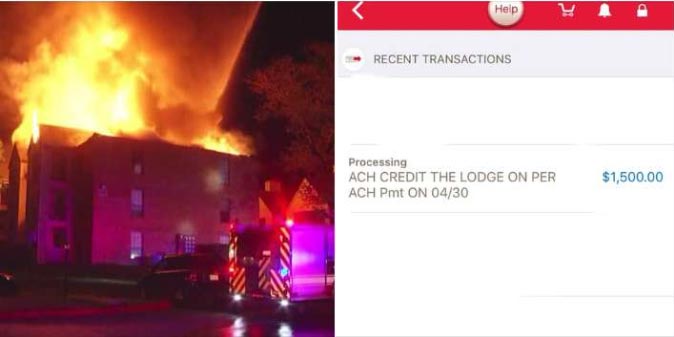 Subscribe to receive updates on our latest investment opportunities.
Button: Become An Investor[/vc_column_text][/vc_column][/vc_row]